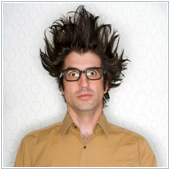 Maslow's hierarchy of needs illustrates the five levels of needs that humans need to be content. This pyramid was developed before the introduction of the Internet; it should now be updated to just three levels: psychological, safety and the Internet. Google agrees, and has introduced its own super fast Internet connection that should allow you to fulfill all your Internet needs.
In late July Google introduced its new Internet and TV service, Google Fiber and Google Fiber TV. The service aims to bring 1-gigabit Internet connections (1,000 megabits) and fiber optic TV services to customers, while simultaneously encouraging current Internet and TV providers to adopt faster and better Internet connections at lower prices. As of the last week of July, residents in Kansas City could sign up for the service, which is currently under construction. Service connection is expected by summer of 2013.
A gigabit Internet connection is the fastest Internet connection currently available in the United States, and most countries for that matter. For small businesses this will essentially make anything related to the Internet up to 100X faster, and you'll also be able to communicate with clients and other businesses using HD video, or operate in the cloud with no connection interruptions.
Currently the service is only available in the Kansas City metropolitan area, but Google has stated that if the project is successful, they would like to roll it out in other cities. With the launch, Google is offering three packages:
Gigabit and Fiber TV. The first package includes both the gigabit connection and Fiber TV. Fiber TV offers all the regular broadcast channels along with television shows on demand and Fiber TV specific channels. The Internet connection comes with no data cap - download as much as you want - and 1 terabyte of storage on Google Drive. The cost for the service is USD$120 a month.
Gigabit Internet. Users who don't want to sign up for TV can sign up just for the gigabit Internet connection. As with the first package, there is no data cap and you will also get 1 terabyte of storage on Google Drive. This package will cost USD$70 a month.
Introductory. This package is for users who don't have a broadband connection. For $300 for the first year, and free for the next six, you get a 5 megabit connection.
Each package costs USD$300 to connect on top of the monthly price, except for the third package. For the third package, Google is allowing users to pay the connection fee on a monthly basis over one year - USD$25 a month.
While this service is only in Kansas city for the time being, it's a high possibility that Google will expand the service across North America in the near future. If this is successful, it will be guaranteed that small businesses will see Internet providers introduce plans with super fast speeds at incredibly affordable rates. This means there will be no excuse not to be on the Internet, and companies currently limited by slow Internet speeds will be able to utilize the Internet much more effectively.
If you're interested in Google Fiber and would like to know more about it, or any other Internet Service Providers, please contact us.
Published with permission from TechAdvisory.org.
Source.