Cybersecurity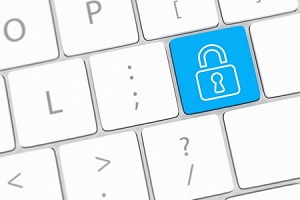 At MySherpa, we take the security of our clients as well as our own organization very seriously. Network security is no longer defined by a single point solution like: a firewall or antivirus. Security 3.0, designed for the modern web, requires deeper understanding of your business data, testing for weaknesses and strategy by which to defend.
Some ask, "why worry we don't sell product on-line or have a commerce website?" However, current and future computer security threats can interrupt your business operations costing both time and money. It can also tarnish your business reputation. You have only to be in business to be a target.
Fortunately, MySherpa® has been investing internally in our people, processes and systems. This includes:
Training
Partnerships with leading network security vendors
Advanced methods
Measured results
Sherpas are trained and qualified to guide your company to Business Security 3.0 via our managed IT services, ensuring your safe journey.
May we suggest an easy first step? Request our Cybersecurity Survey to benchmark your organization's security readiness.
Client Testimonials
"THANKS for taking care of this so quickly. Elizabeth just stopped in my office and gave you a glowing compliment saying how awesome the Sherpa is! You went through a lot figuring that copier mess out, and she really appreciated it!

You always go the extra mile, and we luv you for it! :)"

Business Problem: Server Response Times
MySherpa Solution: Everest Sherpa Care
Client's Industry: Non-Profit

Sharese Alston, Manager, Interactive Programs
Produce for Better Health Foundation
Hockessin, DE

"We've partnered with MySherpa for over five years now, and it's such a great feeling knowing we have MySherpa at our fingertips, so our office workers are never left stranded."

Business Problem: Issues With Line of Business Software and 3rd Party Vendor
MySherpa Solution: Researched and Found New Vendor to Implement Changes
Client's Industry: Manufacturing

Karen Driscoll, Business Manager
Ox Paper Tube & Core
Hanover, PA