Services & Solutions
Technology solutions that make sense for your business
Many small businesses find it challenging to deploy, maintain, and protect their technology. Whether you're looking to keep IT costs predictable, avoid unexpected problems, communicate more effectively or make a plan for business continuity, MySherpa® has a solution for you.
Since MySherpa's inception in 2001, our business has been built around serving a segment of industry that we've found to be largely underserved: the emerging small-to-medium business marketplace. Whether it's a legal firm that needs precise accounting for every minute of billable time for its growing list of clients, an accounting firm that needs every aspect of its network running optimally 24/7 during their peak tax seasons, or a manufacturing company that needs to normalize their networks as they acquire new sites to grow their business, we've helped our clients develop and execute their technology upgrades faster and more cost effectively than if they hired additional in-house IT staff.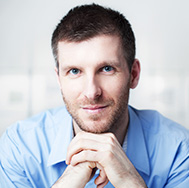 For Business Owners
Running a small business is challenging. You have to stay focused on everything – from HR to payroll, from client satisfaction to business development. You've got it all under control … everything except the technology you need to make all that happen. That's why we're here.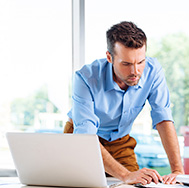 For IT Leaders
Working in the "do more with less" economy hasn't been easy, has it? And while you see your company's business picking up, you're still managing your networks with the same limited staff. You may wonder how you'll make necessary upgrades or meet security mandates for your industry.
Solutions from MySherpa® are easy, quick, and economical to implement.
With IT products and services from MySherpa®, you get:
Managed Services - 24/7 monitoring with a predictable monthly payment
Business Continuity Planning - disaster planning, prevention, and protection
IT Consulting - you can count on our guidance and up-to-the-minute expertise
Cloud Services - scalable, customized, mobile and cost-effective
Virtualization - improve performance and consolidate resources
Email / Spam Protection - stop SPAM and store your emails safely