Janssen's Market
MySherpa is more than an IT support company; we're a partner that will help your business grow.
When Paula Janssen wanted to professionalize her family's grocery store, she knew she would need help with the information technology that was required to take the company to the next level.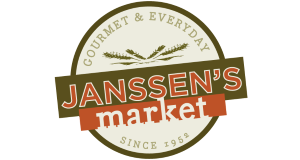 At first, she tried to manage the store's newly-installed server herself, but it turned out to be a huge undertaking that distracted her from the rest of the business.
So she called MySherpa.
Paula originally installed the server to streamline the store's document and e-mail management, but with MySherpa's help, the server was linked up to more systems at the grocery store, making the business run even more smoothly.
The store's security camera system, refrigeration system, scale management and catering system are all organized on the server, she said, allowing all the PCs to communicate seamlessly.
Plus, business partners can now access the system remotely, Paula said, so the contractor who performs refrigeration repairs, for example, can identify problems without coming to the store.
"It saved us a lot of extra labor costs and I don't have to come down to the store at 2 a.m. anymore," she said.
MySherpa handles all the external IT maintenance for Janssen's Market, she said, and with the Beacon backups, Paula has peace of mind that their sensitive information is safe. The store uses a wireless and wired network and has an internet café for customers, she said, but thanks to MySherpa's safeguards, she doesn't worry about sensitive credit card information ending up in the wrong hands.
But perhaps the most impressive thing about MySherpa is their commitment to helping the business grow, she said. When the store needed to move to a bigger location, MySherpa helped them move everything in one day.
"MySherpa was there to help us for about 24 hours straight," she said. "We could not have made the transition to our new location without MySherpa."
Now operating out of a retail location that is twice the size and much more sophisticated, the grocery store is poised to reach new heights, she said, and it couldn't have happened without the expertise and customer service commitment of MySherpa.