Riverfront Development Corporation
When Megan McGlinchey at the Riverfront Development Corporation contracted MySherpa, she had no idea that they would save her a million dollars.
Riverfront Development Corporation, a unique company derived from a Governor's task force, was created in 1995 as a response to revitalization efforts throughout the city of Wilmington, DE. Focused on the enhancing the economic vitality and usability of the areas along the Brandywine and Christina rivers, the RDC has spent a decade investing, promoting and restoring properties, historic landmarks, and encouraging new growth in formerly unused areas.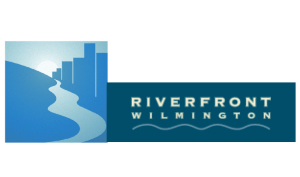 As part of this massive project, the RDC maintains headquarters at the Chase Center on the Riverfront, a massive conference and visitor center. Businesses and consumers flock to the center every year for conferences, trade shows and many special events. With all of the on-going projects and facility's needs, the RDC was looking to outsource their network and computer infrastructure support. Enter MySherpa®.
Megan relied on the support and efforts of MySherpa® to keep the RDC running smoothly across many lines of service – security software, day to day operations and special IT needs for specific projects. When a client of RDC's, who hold 150 meetings per at the Chase Center, began experiencing difficulty having web conferences and launching applications to import remote users, the client told RDC they would need to move if connection problems wouldn't resolve.
With over a million dollars in facility revenues hanging in the balance, Megan turned to MySherpa® to solve this unique problem. With MySherpa's network expertise and attention to detail, Megan was able to have a project manager onsite working with her and the clients in a matter of hours. "MySherpa® set action steps, and set them in a short period of time. They were in communication with everyone along the way, and kept us all in the loop."
MySherpa® was able to work side-by-side with in-house staff to eliminate network problems and determine the exact equipment and service needs to overcome the client's connection problems. There was a very short window until the client's annual shareholder meeting, where everything had to work perfectly, for attendees in-house and remoting in.
MySherpa® was able to secure equipment, update cable internet services, and test it all in short amount of time. MySherpa® took the extra step of being present during the shareholder meeting, to monitor the new solution and prevent any hiccups. By working proactively with RDC and their client, MySherpa® was able to resolve the connection issues, save the client the massive headache of moving their venue, and save Megan a million dollars she couldn't afford to lose.